After you get a vault at Gringotts and purchase all of your school supplies, check in here to let us know that you'll be attending classes this term. Simply sign in here(students) with three tildes (this symbol: "~") and put the name(s) of the character(s) who you'll be playing as and you'll be on your way to Hogwarts.Teachers should sign in here. We'll see you when term begins! (Please note, that if you do not sign in here, then you attempt to attend classes, you will be ignored. This is a very important step! Do not miss the train)Enjoy your journey!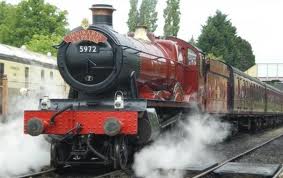 The current sign up is for the tester term scheduled to begin sometime after the New Year. After term begins, no more students will be allowed on the train. At the end of the term, the list will be blanked again.
List of Students
Ad blocker interference detected!
Wikia is a free-to-use site that makes money from advertising. We have a modified experience for viewers using ad blockers

Wikia is not accessible if you've made further modifications. Remove the custom ad blocker rule(s) and the page will load as expected.